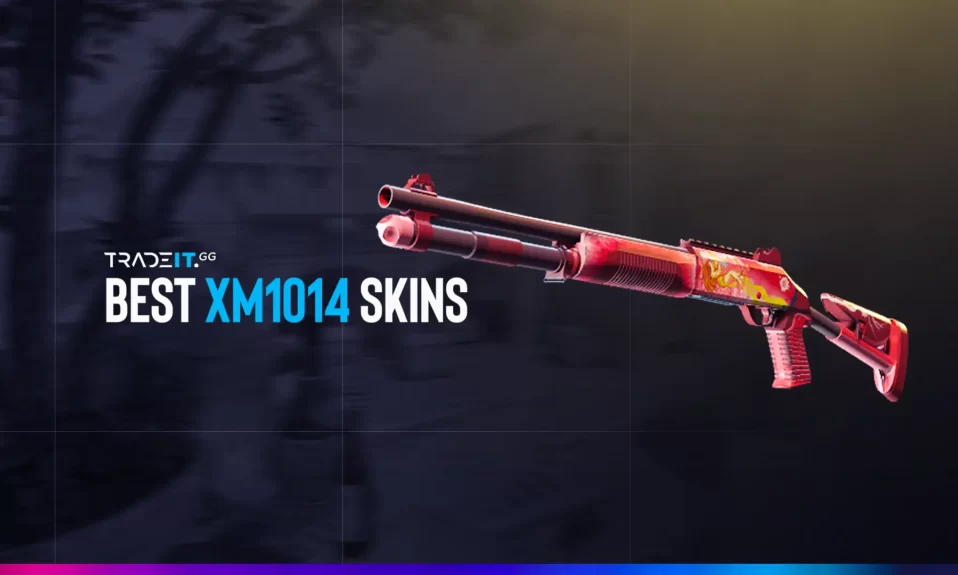 The XM1014 is a very powerful CS2 shotgun that's used more frequently than you'd think. And not just in Deathmatch. This weapon is actually bought by players in the lower division, where it's all about having fun without too much concern for what is optimal.
If you enjoy using this gun, in this guide you will discover the best XM1014 skins in CS2.
Key Takeaways
Learn more about 10 of the best XM1014 skins in Counter-Strike 2.
Top 10 XM1014 Skins in CS2
Here are some of the best XM1014 skins in CS2:
1. XM1014 | Scumbria
This is a cheap but very elegant skin for the XM1014. It will offer a big upgrade to the gun's visual appearance at a cheap price.
TIP: See a complete list of CS2 skins on Tradeit.
2. XM1014 | Fallout Warning
Fallout Warning makes a clear reference to the Fallout game. The combination of colors makes you think of a post-apocalyptic scenario.
TIP: Discover the most expensive CS2 knife.
3. XM1014 | Tranquility
Despite what its name suggests, this skin turns your XM1014 into a terrifying war weapon.
4. XM1014 | XOXO
XOXO has a playful color scheme that will delight those with eccentric tastes.
TIP: Discover the most expensive CS2 skins.
5. XM1014 | Ancient Lore
This skin looks both cryptic and ancient. The effect is quite powerful when the skin is seen from a close distance.
TIP: Discover the cheapest CS2 knife.
6. XM1014 | Bone Machine
The XM1014 looks very unusual when this skin is used, easily recognizable from afar.
7. XM1014 | Blaze Orange
The dark orange used for this skin immediately draws attention. It also has a calming effect that can help you focus a bit better.
TIP: Learn about the best knives in CS2.
8. XM1014 | Frost Borre
In addition to belonging to one of the most prestigious collections in CS2, this skin has a great black & white design full of beautiful patterns.
TIP: Discover the cheapest CS2 skins.
9. XM1014 | Incinegator
Incinegator is one of the most impressive-looking skins for the XM1014. At this price, it's a must-have for any collector.
10. XM1014 | Elegant Vines
Elegant Vines has elements that make you think of a vine. This is another one of those unusual skins for this shotgun.
Summary
Counter-Strike 2 offers dozens of XM1014 skins that you can own. On Tradeit, you can find all of them. This guide presented 10 of the best models.
Frequently Asked Questions
Which XM1014 skin is the best?
Frost Borre.
How can I get XM1014 skins?
There are two main methods: direct purchase and opening cases.