Doppler knife skins are very valuable CS:GO items and their price can reach $1000. Owning such a skin for your knife is really cool. But it can also be very profitable if you choose to sell it.
For the next several weeks, Tradeit.gg gives you the chance to obtain such a skin for free. All you need to do is enter the competition. The winners will be announced around mid-September.
Tradeit.gg Doppler Giveaway
Tradeit's Doppler giveaway involves Doppler skins that are worth a total of $10,000.
If you're one of the winners, you will be announced that you won and you'll be told exactly what you won.
How to enter the Doppler Giveaway
To win the doppler you'll need "Entries". In order to get entries, you'll need to finish a couple of simple and straightforward tasks.
Here are the and the amount of entries the task will reward you with
(head over to https://tradeit.gg/gift/doppler for entry and more details):
Tweet on Twitter – 3 entries
Follow @tradeit_gg on Twitter – 2 entries
Follow Tradeit on Instagram – 2 entries
Follow Tradeit on TikTok – 2 entries
Join Tradeit's group on Steam – 2 entries
Join Tradeit's Discord
Register to Tradeit.gg – 5 entries
Trade a Pistol or Rifle on Tradeit.gg – 10 entries
MEGA BONUS – Complete 7 tasks to unlock
Daily bonus entry – 1 entry
Refer friends – 3 entries per referral
Doppler Skins
There are many knife skins that you can own. And since we're talking about Dopplers skins, they only come in 2 varieties: Minimal Wear and Factory New. Both varieties also have StatTrak versions, but the price difference is not that big.
Doppler skins can have all kinds of unique patterns, and some of them are really impressive from a visual perspective. You can get all sorts of interesting colors but the most expensive ones are those that are pure.
In some cases, such as the ruby or sapphire pattern, the value of the skin can increase almost by 1000%. There are lots of people who collect exceptional knife skins but such skins are truly rare. Apart from the fact that you only have around 1/400 chances to unbox a skin knife, that probability is further lowered by the rarity of the pattern.
When it comes to Doppler knife skins, there are around a dozen types of knives for which you can find them:
| Knife | In our Giveaway |
| --- | --- |
| Karambit Knife | Yes |
| Butterfly Knife | Yes |
| Flip Knife | Yes |
| Ursus Knife | Yes |
| Talon Doppler | Yes |
| Stiletto Knife | Yes |
| Navaja Knife | Yes |
| Huntsman Knife | Yes |
| Bowie Knife | No |
| Falchion Knife | Yes |
| Shadow Daggers | Yes |
| M9 Bayonet Knife | Yes |
| Bayonet Knife | Yes |
| Gut Knife | No |
Doppler Skins Giveaway Table
All of these types of knives can have a Doppler skin but even more important than the type of the knife is the skin pattern. If you get one of the rare patterns that look amazing, make sure you don't sell it at the standard price. Because its real price is much higher.
Doppler Skin Prices
The price of a Doppler skin is dictated by the market. Some skins are much more valuable than others because people are in love with how they look and the demand for them is high. Rarity also plays a big role in setting the price.
For knife skins, the difference between Factory New and Minimal Wear is not that big. The same is true for the StatTrak option. For most CS:GO skins, people will pay triple for the StatTrak version.
But when it comes to knife skins, knowing how many frags you got with that skin is not that relevant. Because you'll rarely get a knife kill anyway.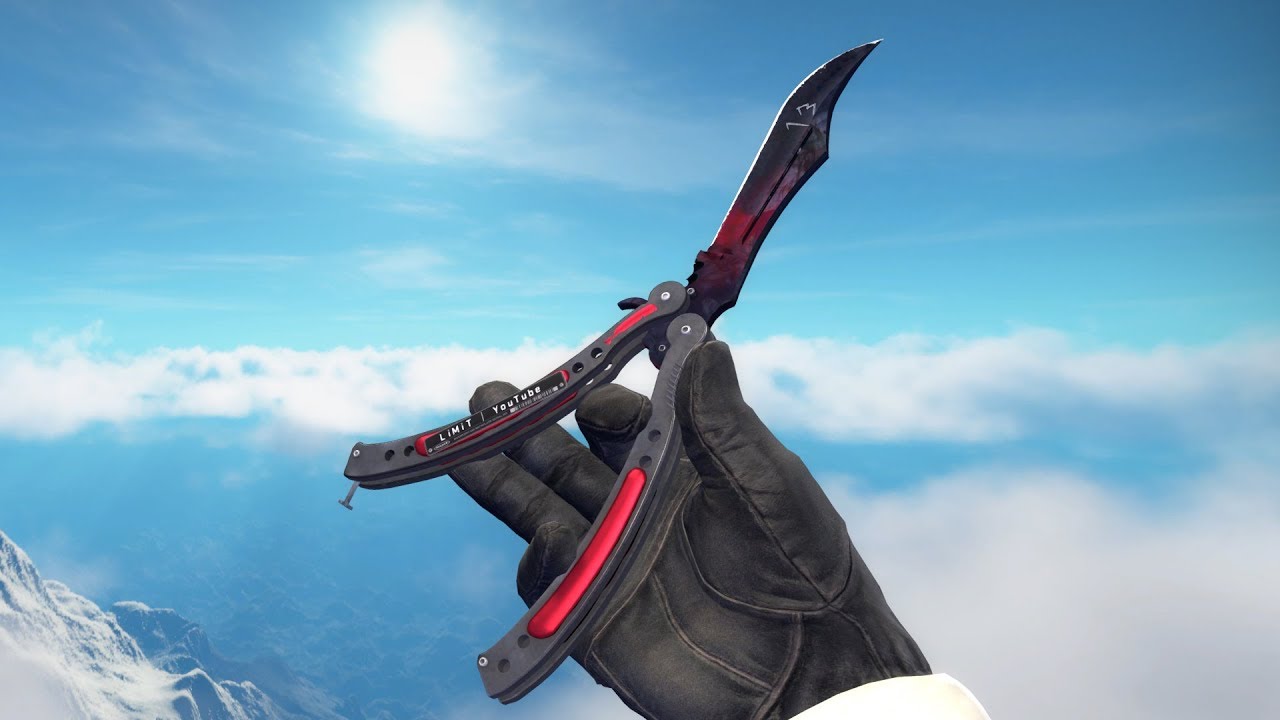 One of the cheapest Doppler skins is for the Navaja Knife. The price is somewhere around $100. It could be more, it could be less. But it's generally much lower than for other knife skins.
At the other extreme we have the Butterfly Knife and the Karambit. Both of them can easily cost above $1000.