In Counter-Strike: Global Offensive, there are many types of knives that you can choose from. And each of those knives has received a lot of attention from designers. You can utilize plenty of knife skins, some of which are more impressive than others, like Gut knife CS:GO.
One particular type of knife that you can use is the gut knife. This knife is not very popular, even though it looks quite lovely. And because of that, the skins available are very cheap compared to the other knife skins.
Knife skins are considered to be Exceedingly Rare items, which means that the odds of getting one via the case opening method are quite low: 1/400 or 0.25%. But there's an easier way of obtaining a great gut knife skin. You can buy it on Tradeit or the Steam Market.
Here are some of the best gut knife CS:GO skins you will find.
1. Tiger Tooth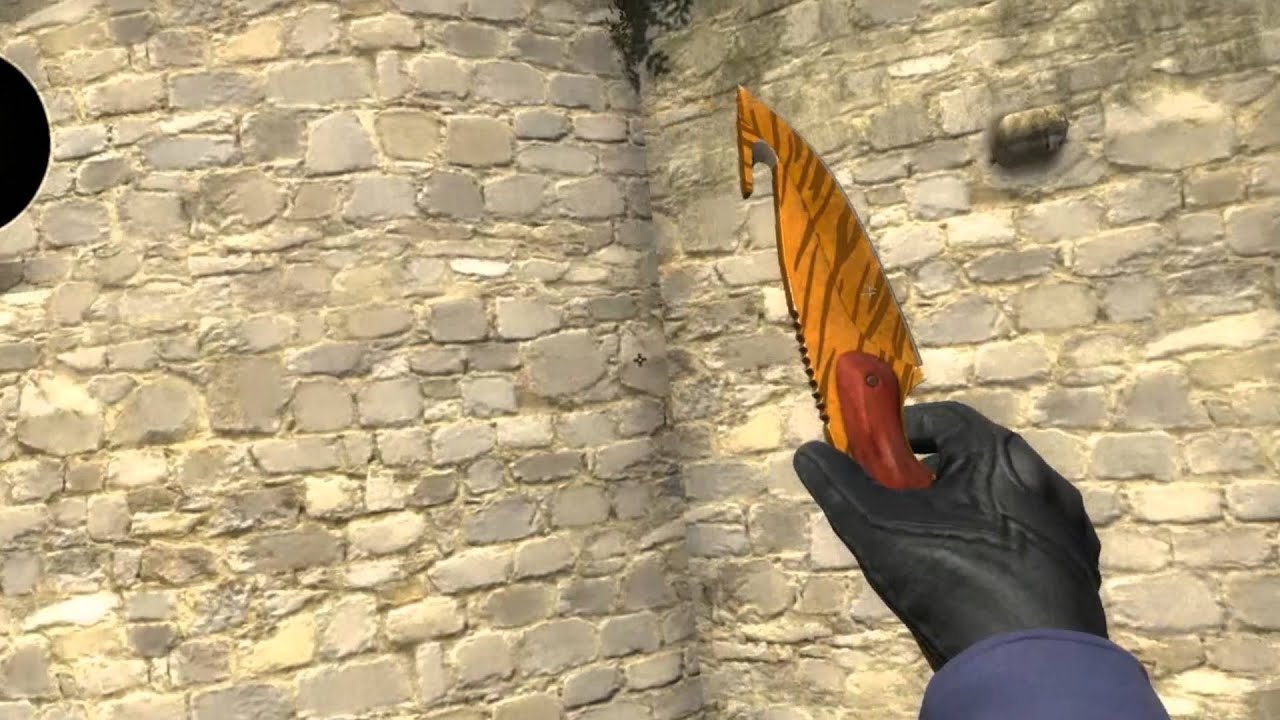 This skin is famous in CS:GO, and it's available for this particular type of knife and others. The gut knife is around $100, which is very cheap relative to its rarity. If you want to buy the StatTrak version, that can cost a lot more. The Factory New models sell even for $1000.
Tiger Tooth can be found in three containers: Chroma Case, Chroma 2 Case, and Chroma 3 Case.
When you purchase this skin, the difference between the Field Tested, Minimal Wear, and Factory New versions is not that big, so you can buy whichever one you like.
2. Autotronic
Based on its float value, this gut knife CS:GO skin costs between $100 and $200. The StatTrak version costs roughly the same, except for the Factory New version, which is around $50 more expensive than the standard version.
Visually, this skin looks very impressive and makes the gut knife look much sharper. One of the reasons why this knife is not beloved by the CS:GO community has to do with its shape. Instead of looking like an army knife, it looks like a kitchen knife, which makes you feel like you're preparing salad instead of playing an FPS.
But Autotronic changes that and gives the knife a menacing aspect. The handle looks solid, and the black and red combination provides this weapon with a memorable look. Part of the blade is grey, while the other part is red. Another cool aspect of this skin is the three grids on the blade. The same pattern can be seen on the handle.
If you want to find the Autotronic naturally, without buying it, you'll need to open the Gamma Case or the Gamma 2 Case.
3. Lore
Lore is one of the best skins in CS:GO, not just for the gut knife but for other weapons. Just like Autotronic, the knife looks sharper and more appropriate for combat. The blade is golden and has some nice patterns, which give the Lore skin a distinctive look.
This CS skin is extremely beautiful and has something ethereal about it. Using it will make you feel a bit more relaxed because of its visual design.
The price of the skin is $100 – $200. The Factory New versions can cost a bit more, but overall, at around $150 you'll get a really nice model. Aim to buy a Lore skin with a low float value because the blade will look much better.
This skin can be found in the Gamma Case and the Gamma 2 Case.
How to Obtain Skins for Gut Knives
The best gut knife skins are relatively easy to find. And that's because gut knife skins exist in lots of common weapon cases. Some CS:GO skins are rare and will only be found in special souvenir packages from many years ago. But the game is full of cases that contain gut skins. You'll find at least a dozen of them.